Interview with Sergei Kileinikov, Principal stakeholder of NAK Machinery dealer, Russia.
How long have you been a Bobcat dealer, and why did you choose to become a part of the Bobcat family?
NAK Machinery has been distributing Bobcat equipment for 10 years already. Me personally, I became a decision-maker in the company in 2014. At that time, NAK was dealing with Doosan Heavy, Terex and Bobcat. After analyzing the financials and business reports, it was clear that the true diamond in the company's crown was Bobcat. But I must add that it was not love at first sight – it was a matured decision that this is the business family I really want to have for the rest of my life. Fantastic emotions and passion for Bobcat came later – and I've never regretted this choice!
What is the reason your customers give for choosing Bobcat machines among other brands?
The Bobcat brand has won a reputation on the Russian market as a premium product in SSL and CTL. Bobcat market share regularly exceeds 50% in the compact machines segment. It has become an industry standard in many areas. This helps to sell the machines on the one hand; and on the other hand, it also dictates the most critical approach to maintaining the reputation of the brand at the highest possible level.
What are the impacts of COVID-19 in your market, and how are you dealing with them?
Doing business in Russia over the last 20 years has been about fighting challenges of all shapes and sizes. The crisis of liquidity, the FX crisis, banking crisis, new import duties, sanction restrictions, and so on. We have to fight 'battles' every day – you win if you can deliver a machine sooner than your competitor can.
Each time, the crisis challenges a particular side of the business – in finance, or cash flow management, or the influence of economic recession. So, a company has to stay fast and adaptive to changes at all times.
COVID-19 materialized one of the stress-test scenarios we've run before. From Day 1 of the isolation measures, it was important to stay visible to our current and potential end-users. Our legal department was able to register the company's status as 'Critical for maintenance of Municipal infrastructure'. This allowed non-restricted travel for employees and company cars. When the whole city was locked-down, our service vans were speeding over the empty streets of Moscow supporting our customers who continued to work.
We also realized that working from home is not that bad.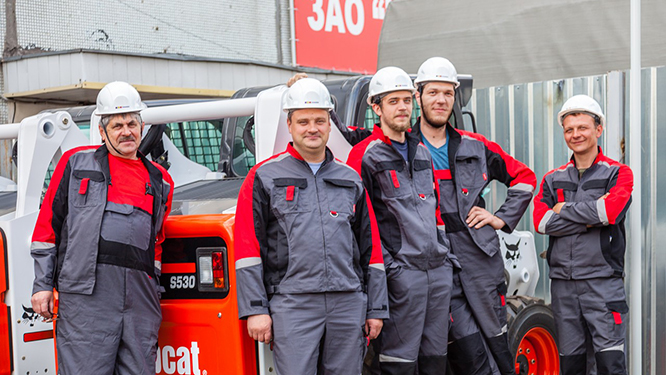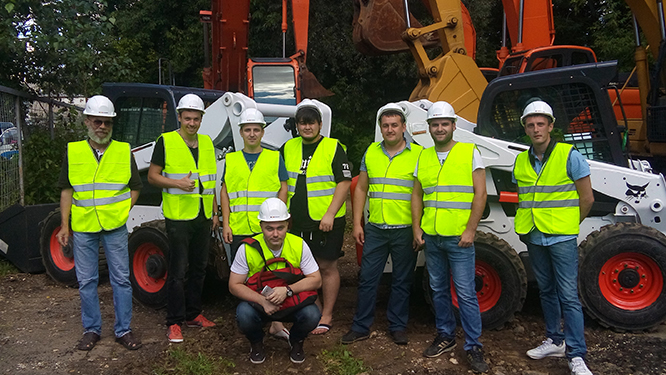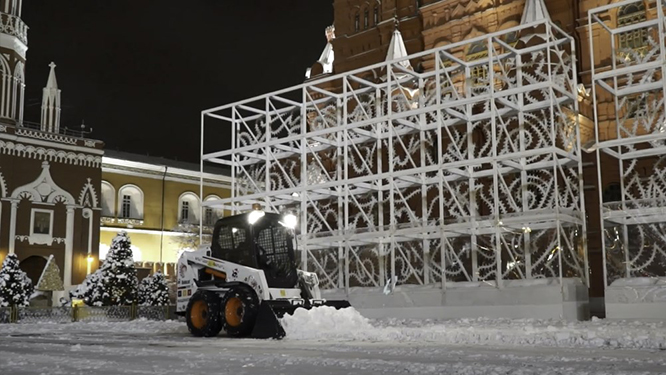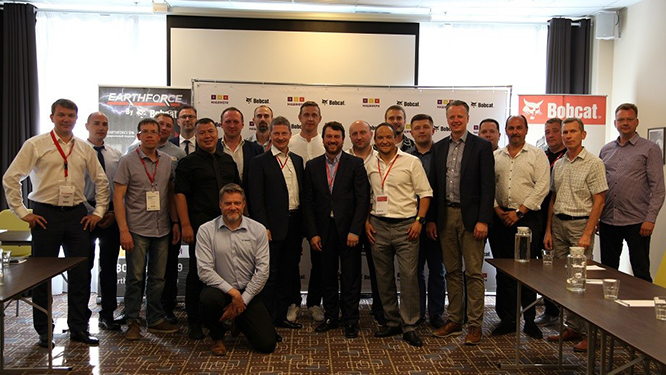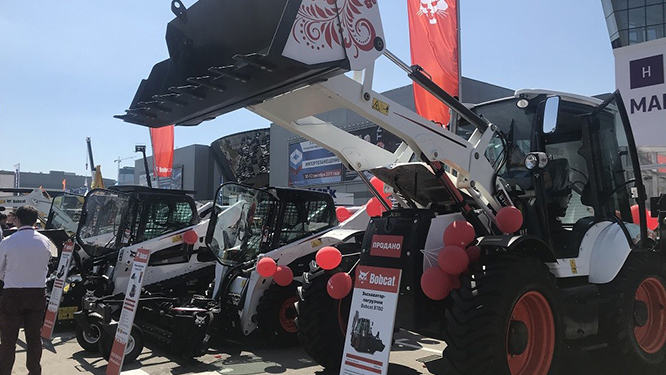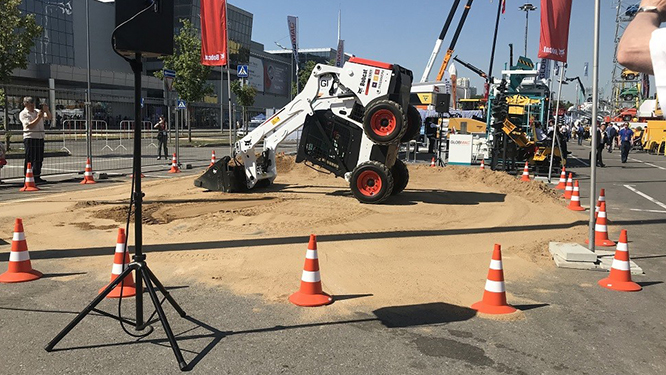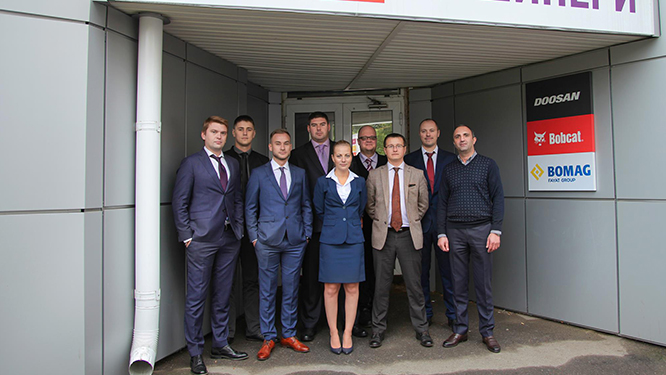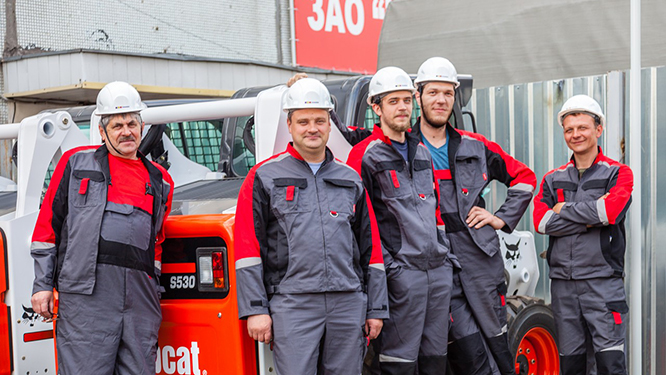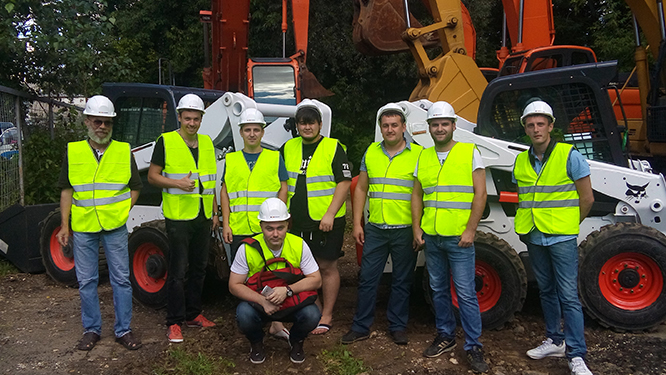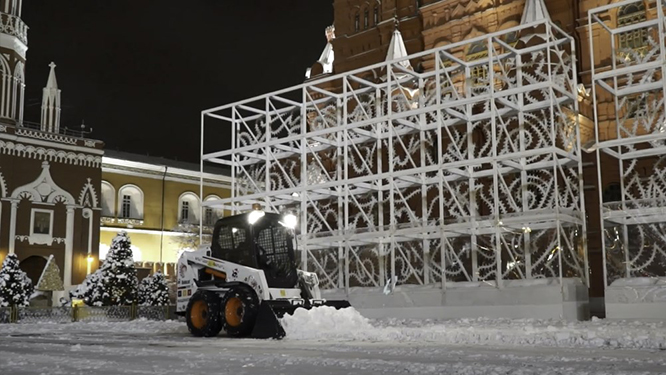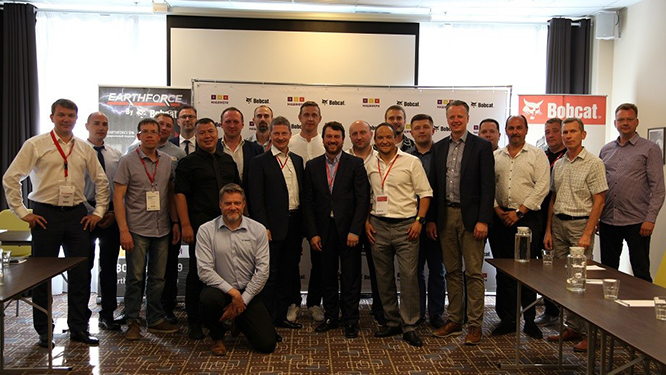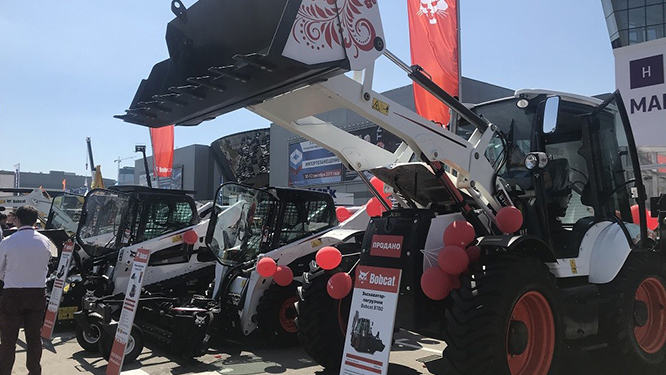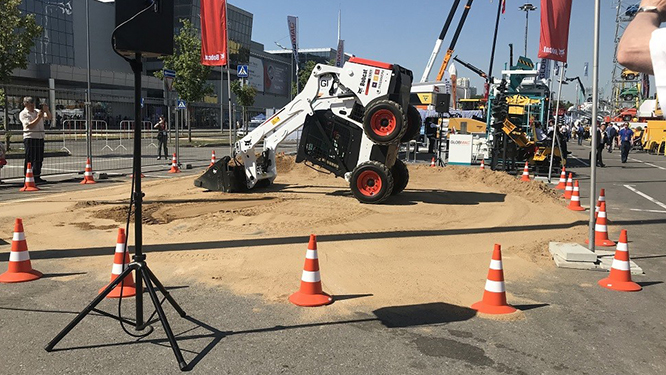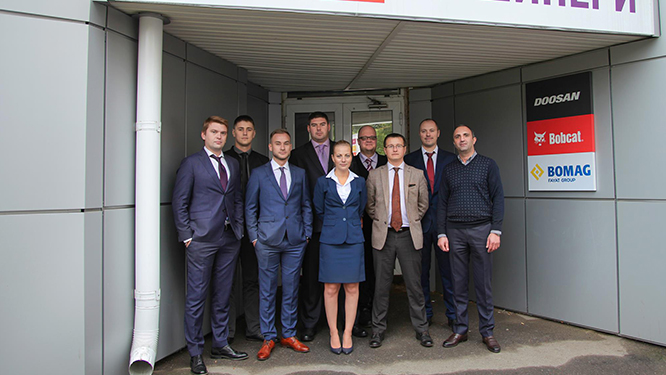 Do you have any tips regarding the sales process you would like to share with other dealers?
We haven't done much toward virtualizing the retail process, as the customers remain quite conservative. They need to come and touch the machine before they buy. However, a big chunk of information exchange has moved into the internet channels – e.g., document signing, especially for leasing deals, takes place in the national system for electronic document exchange.
One of the conclusions that NAK has come to is that we need to improve our internal systems – and we'll be investing in that this year. We see growing challenges for digitalization of B2B and B2C processes and internet selling platforms that we would like to utilize much more extensively.
As for social media, we do work with Instagram and Facebook. Other sources have limited value. We've found that advertising through internet search engines is not as effective as the banners and smart banners approach.
In 2020, we participated in the online all-Russia Construction machines exhibition, achieving top performance in a number of criteria: number of clicks, quick response time, intensity of chat talks, etc. This important 'Passive noise' really helped promote the NAK and Bobcat names on the web.
With Bobcat's help, we've updated the photo and video library and refreshed our content on the website. New Roto machines coverage came at just the right time to support our big transaction in the Far North at the end of last year. In addition, we try to follow and duplicate Bobcat's systematic campaigns and seasonal offers on spare parts and attachments.
Is there a fun or inspiring story about Bobcat you would like to share?
Success stories? There are many. Every year, we rent a small Bobcat machine to the Red Square Ice Ring and Christmas Market laid out in front of the Kremlin. We paint the machine in a colorful way that supports the Christmas spirit.
This winter was exceptionally snowy, and the Jolly Bobcat Rudolf was running almost daily to clean up the area. I have to say that Channel 1's prime-time morning program is often set at Red Square Booth – capturing Bobcat's moves at work. My friends have been calling me wondering how NAK was able to advertise the product in such a high-visibility way across the whole country. My answer is that NAK did not pay for it … it was Red Square who paid us instead!
You really feel that you've done a good job when your customer's head engineer one day changes his profile picture on his social network page to the familiar Bobcat logo face.
This is what you really work for – to see such ultimate admiration of Bobcat quality and Bobcat spirit!
The interview was shortened by editor.