Enjoy this interview with Haidar A. Maulwed, Owner and CEO of VARA General Trading, Bobcat's exclusive partner in Iraq.
How long have you been a Bobcat dealer, and why did you choose to become a part of the Bobcat family?
Our heart has been with Bobcat for more than 5 years now. We became a Bobcat dealer because we are also a Doosan dealership. The exceptional relations with Bobcat – especially with Mr. Gaby Rheyem – were the main reason we wanted to grow. We wanted to raise Bobcat's reputation in the region – and as a result, we dominate the market today. And I'm very proud of that!
Every company that chooses Bobcat appreciates Bobcat's high-quality support and is proud to work with the world's No. 1 in compact machinery. Bobcat chose Vara and Vara chose Bobcat – and I believe I can say that we're all happy about making the right choice!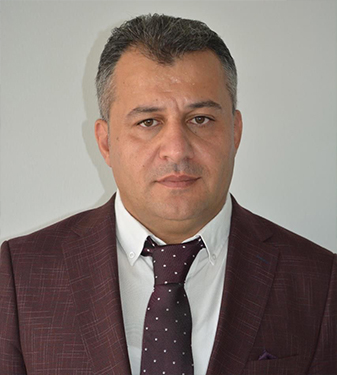 Mr. Haidar Maulwed, Chief Executive Officer of VARA General Trading.
Why do your customers choose Bobcat machines over other brands?
We, as a dealer, have a very good reputation, and our activities make customers feel happy to work with us. Furthermore, the quality of service and of the original parts gives the customer confidence in us. And finally, the Bobcat brand is strong at the point-of-sale.
What was your greatest deal so far and what was the magic behind it?
We haven't had many really big deals, but the most interesting one was when we sold 22 units of the TLS T41.140 and 45 units of the S450 to one customer. It was a tender that we ultimately won – and the S450's stock availability was a key to our success.
Do you have any tips on the sales process that you would like to share with other dealers?
There are lots of ways to increase sales today. We generate a lot of sales leads through Facebook, Instagram, and LinkedIn, and also via events and exhibitions. It's important to be online and to be proactive, as the number of machinery manufacturers on the market and local competitors is increasing.
Is there any fun or nice story about Bobcat you would like to share?
To be honest, I have many nice stories about Bobcat, but one is unique. I was in Prague with some of the Bobcat management, and I bet them that I would sell more than 50 units of the S530 with Russian specs in Iraq. They didn't think I was serious, but I kept my word and they supported me. The result: the units were sold and the S530 became the best-selling model here in Iraq. I told them: "Nothing is impossible. We can do anything, because anything human beings want to do is possible!"